Regular price
Sale price
$99.99
Unit price
per
Sale
Sold out
ArmAlarm will unlock your golfing potential. Get two game-changing training aids with one purchase (ArmAlarm and WristAlarm).
ArmAlarm gives real-time feedback on one of the most critical aspects of the golf swing...arm structure.
Keeping your elbows close to each other throughout the swing pulls the rest of the swing together. Don't take our word for it... read Ben Hogan's Five Lessons.
Chicken wing? Flying elbow on backswing? Pulling your hands in at impact? If this is you, ArmAlarm is the answer.
ArmAlarm beeps instantly when your elbows separate in your swing.
Adjustable length tether and straps to accommodate all sizes and abilities.
Includes WristAlarm that beeps if you flip or scoop.
You can even use it on the course...until your buddies whine about how good it makes you!
60 Day Money Back Guarantee

 

- Increase your swing speed and consistency in weeks or send it back for a full refund

Same-day processing

for orders placed before 3PM PST
***Get Free Shipping When You Order Today!
Share
View full details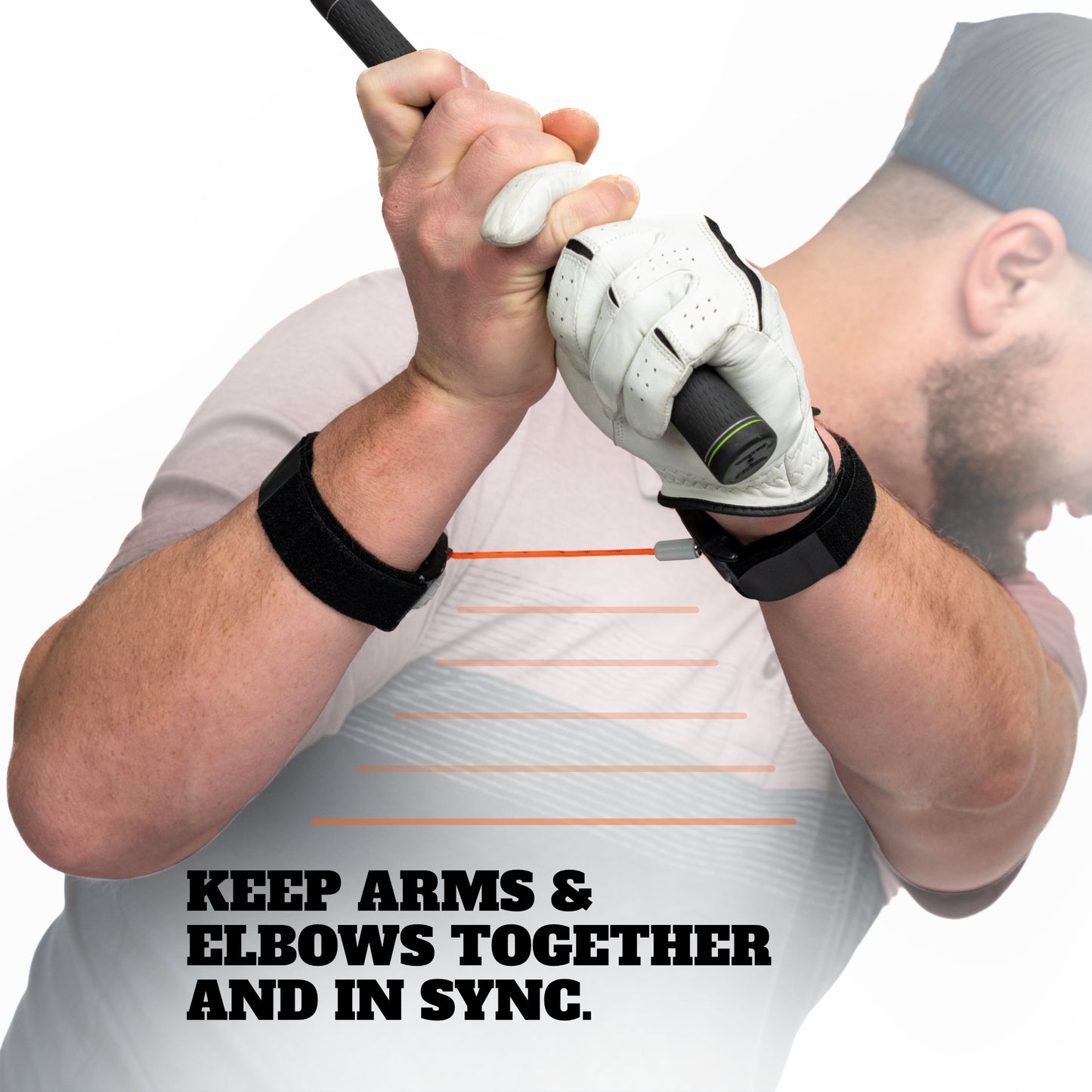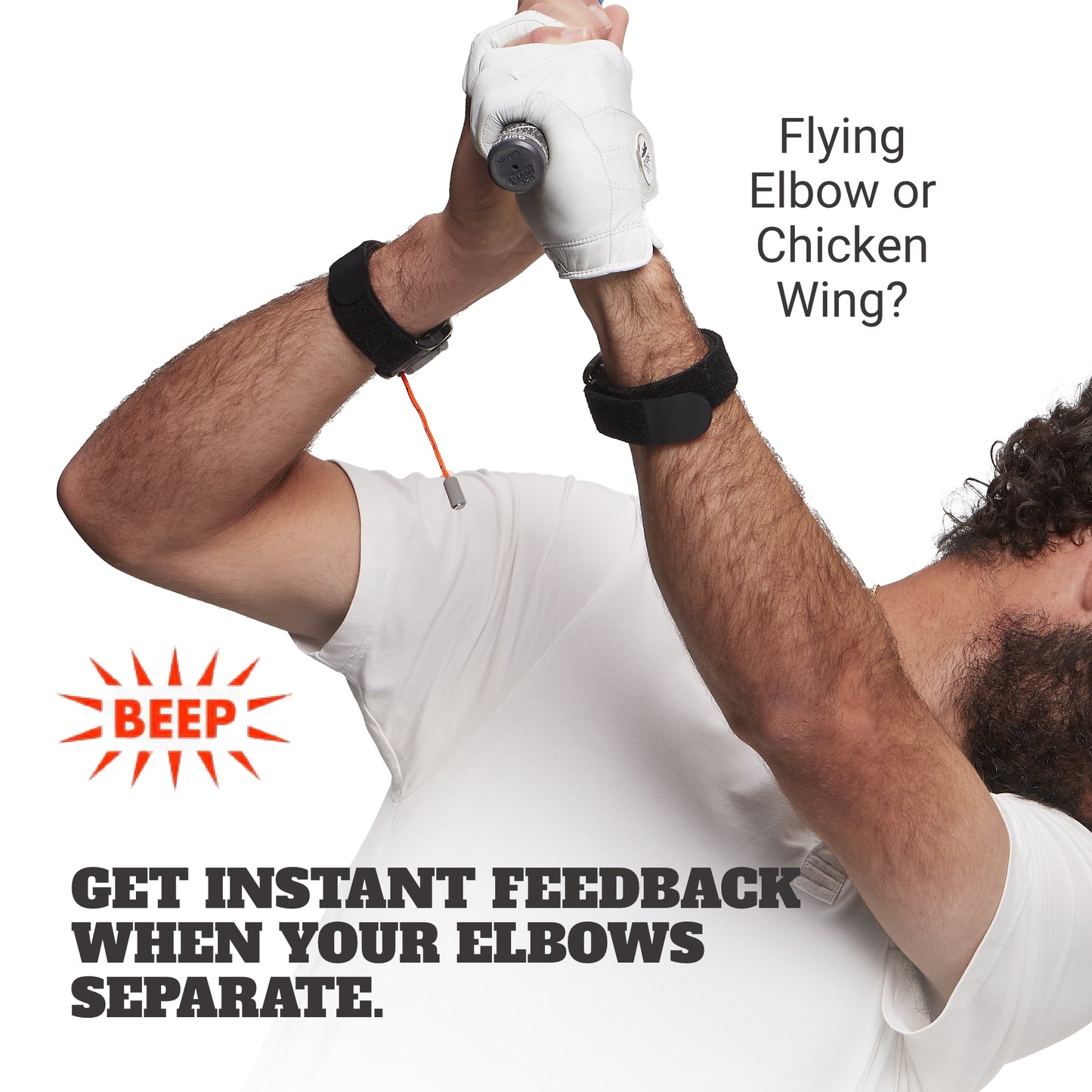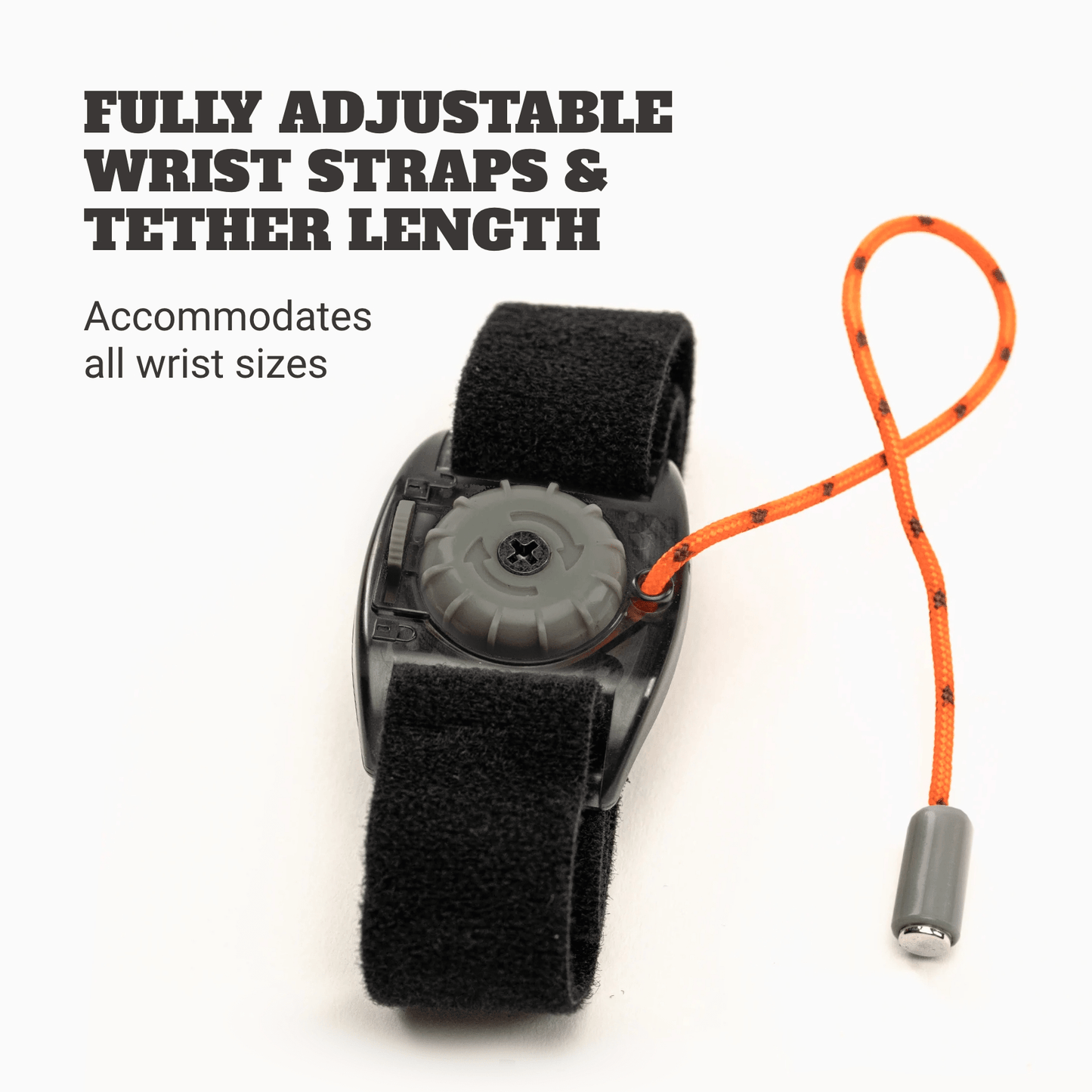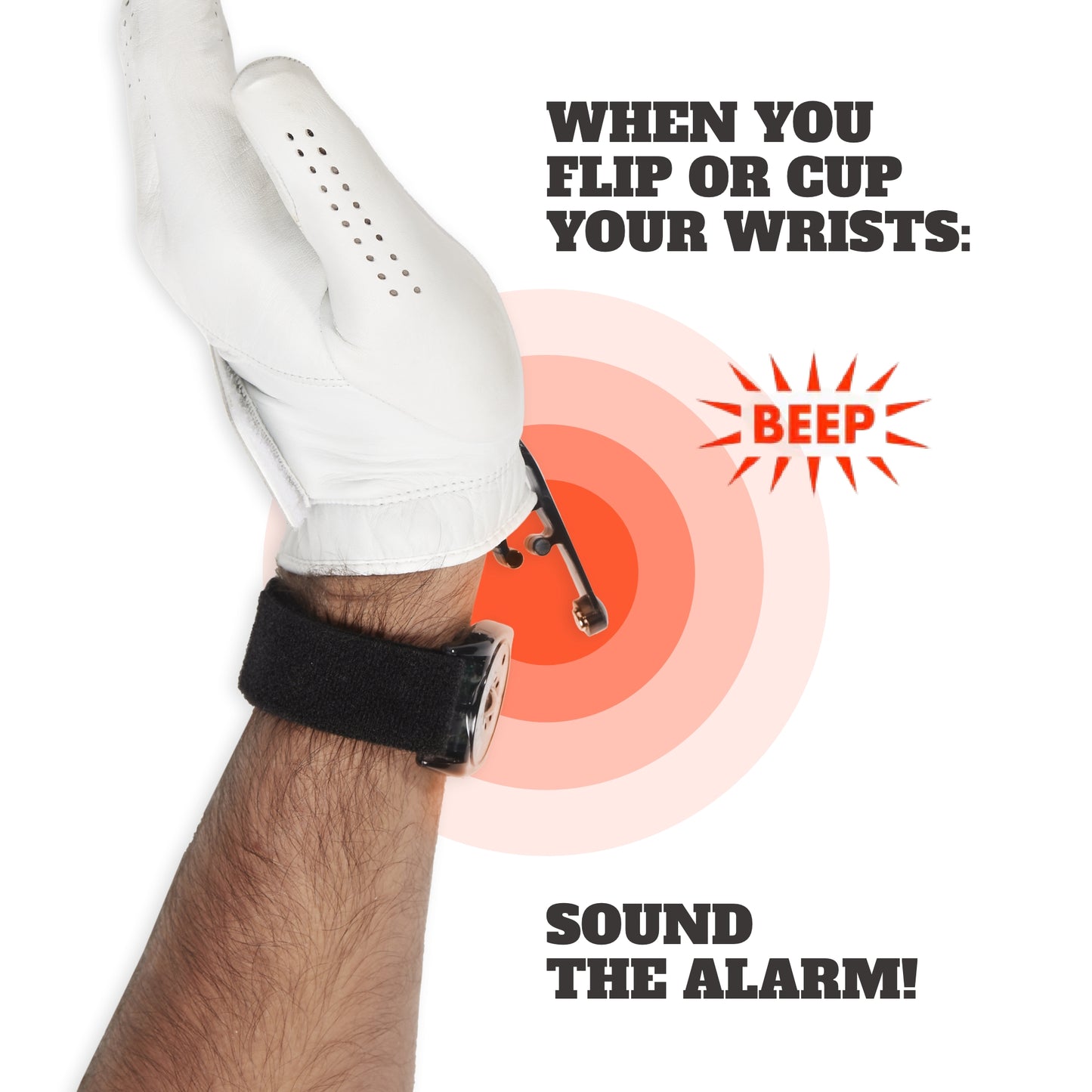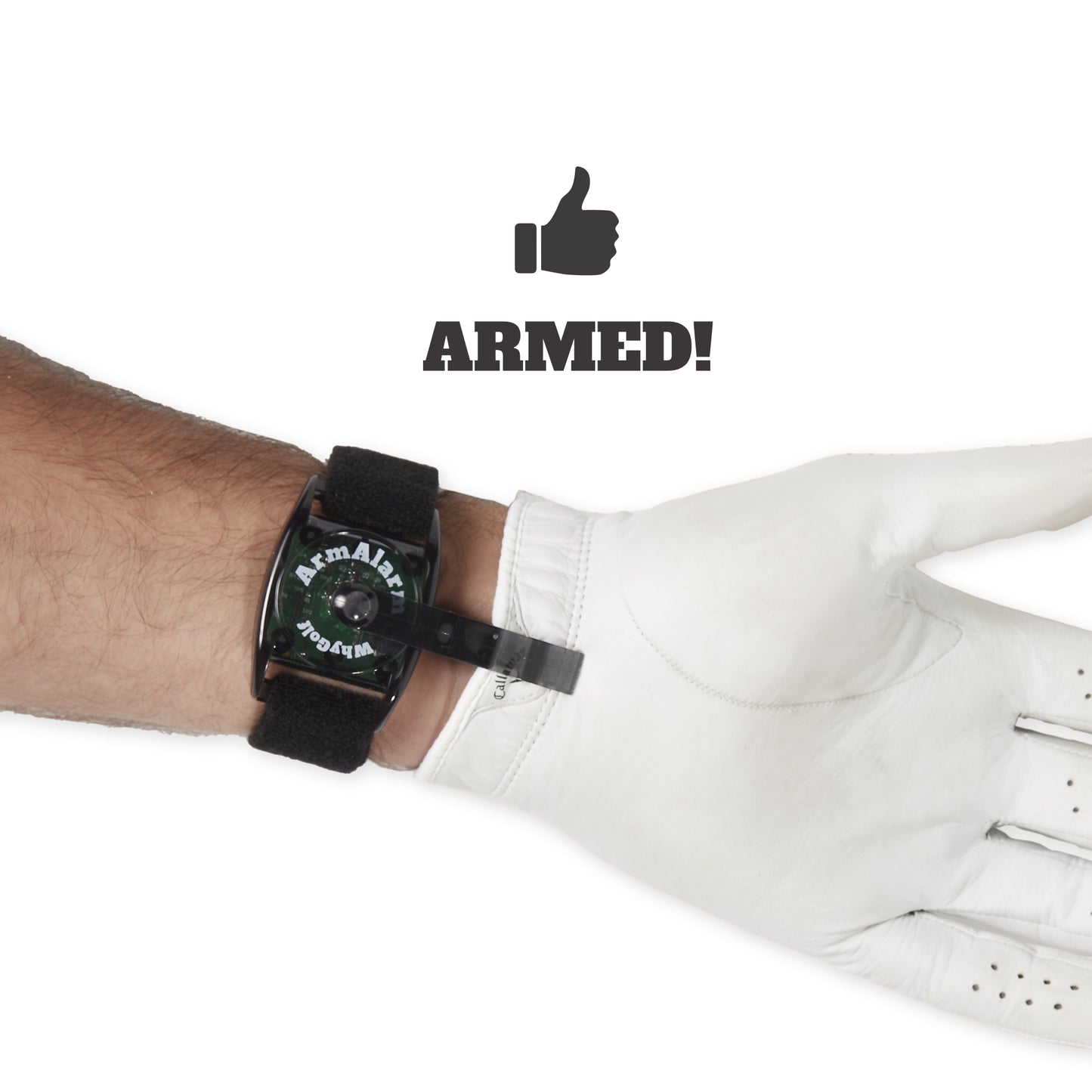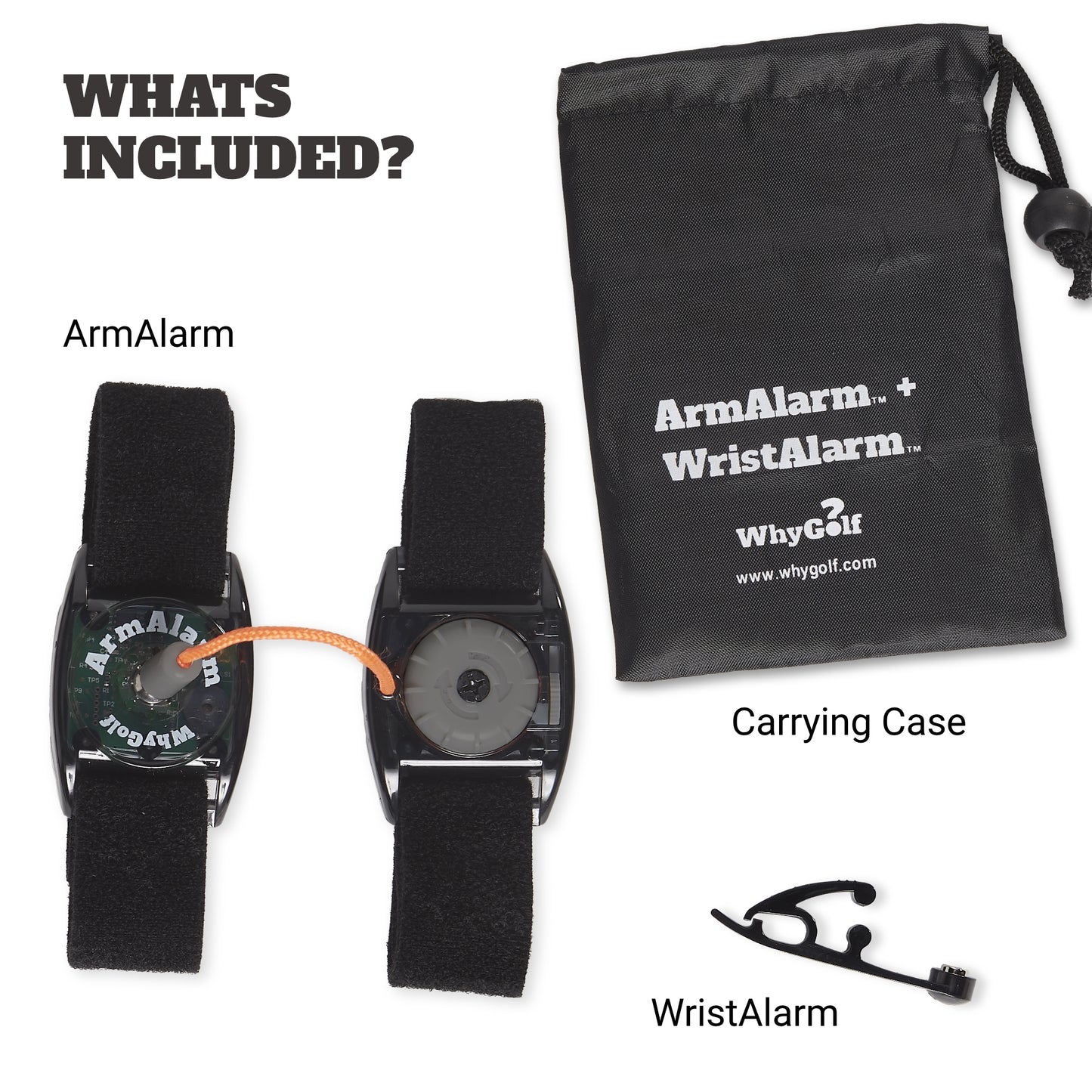 Great tool
The fact that there is a 1 star rating with the comment "I thought it would be an instant fix but it wasn't" is amazing. Everyone is searching for the magic wand to make everything easy. Well in golf that doesn't exist. The Arm Alarm is the closest to a magic wand that I have ever used. I'm 40 and my son is 12. We both share the arm alarm and it works for both of us. The flexibility to use for so many different types of shots is amazing. This should have all 5 star reviews.
Thomas, thanks for the kind words and glad ArmAlarm is working out! -WhyGolf Team
better than the ball
Better than the big clunky ball— more convenient to use and better feedback either the beep
Audible feedback is really great because it Confirms your position in the swing and can be practiced at full speed.
Really great concept and idea
There is no question that this is a really good training aid but you do need to be sure that you do have an issue with arm separation. I think this would be useful for those high handicappers looking to quickly improve. Essentially, it boils down to what you think or have been told your issue is. What this aid has done is confirm that I have in fact a reasonable swing and that perhaps my focus needs to be elsewhere.
Fixed my over-the-top move!!
This is easily the best training aid on the market. It's simple, easy to use, and the best part is... IT ACTUALLY WORKS! I've been fighting an over the top move most of my life and this thing fixed it within a week. I'm so grateful. Thank you WhyGolf!
ArmAlarm FAQ's
Why is audible feedback important?

It's important to train with audible feedback since it lets you know exactly when things go wrong in your golf swing. When you work with most other golf training tools, it's not always clear if you're moving correctly or not - with ArmAlarm, just keep it from beeping!
Does the ArmAlarm need to be charged?

The battery that is included will last over 10,000 beeps. If your ArmAlarm stops beeping, we'll replace it at no cost to you.
What will ArmAlarm do for me?

Aside from fostering connection between your arms and body in the golf swing, ArmAlarm can help fix a number of things - flying elbow, chicken wing, flipping early with the hands, and more. Additionally, WristAlarm can help you monitor and fix your chipping motion since it tracks your wrist angles in real-time.