Regular price
$99.99
Sale price
$99.99
Unit price
per
Sale
Sold out
TAKE THE GUESSWORK OUT OF GREEN READING! Most professional golfers today are using their feet to detect slope on putting greens. Why? 
Our eyes lie...but our feet don't. 
Train your feet to detect slope with the Slope Plate and you'll find your putts—and your scores—will start dropping… just like your buddies' hopes of taking your money.
Benefits:
Learn how to read greens with unparalleled accuracy

: Our Slope Plate will teach you how to feel the break on putting surfaces with your feet - just like many of the world's best golfers.



Improve your green reading anywhere: Slope Plate is portable and designed to be used anywhere. You can even train your feet to feel the break from the comfort of your home while watching the pros make it look easy on TV.
Tour-Proven and Tested: Slope Plate was designed and engineered with the help of top PGA professionals and tour pros to ensure ultimate accuracy and ease-of-use.
One Year Money-Back Guarantee

 

- Make more putts immediately or send it back, no questions asked.
View full details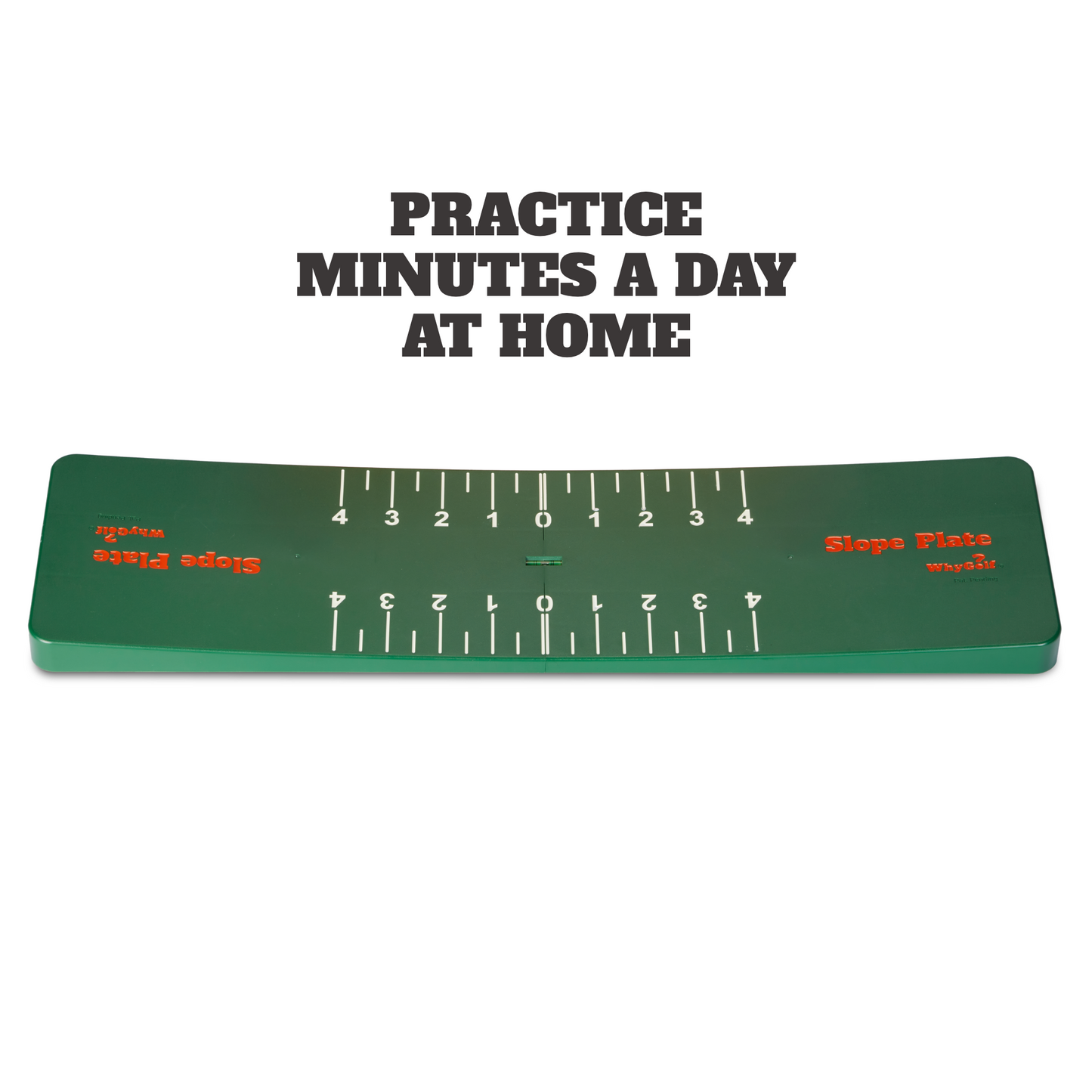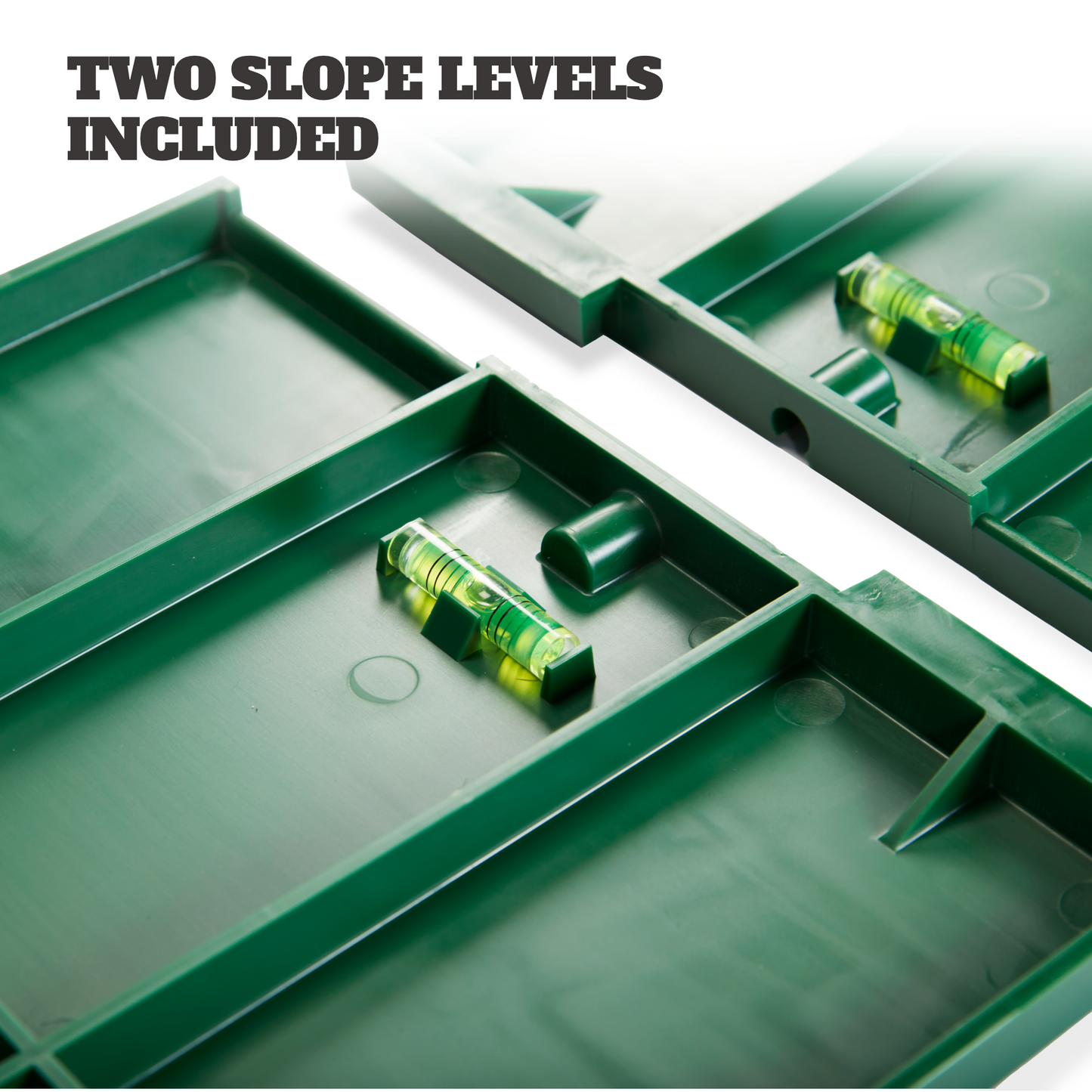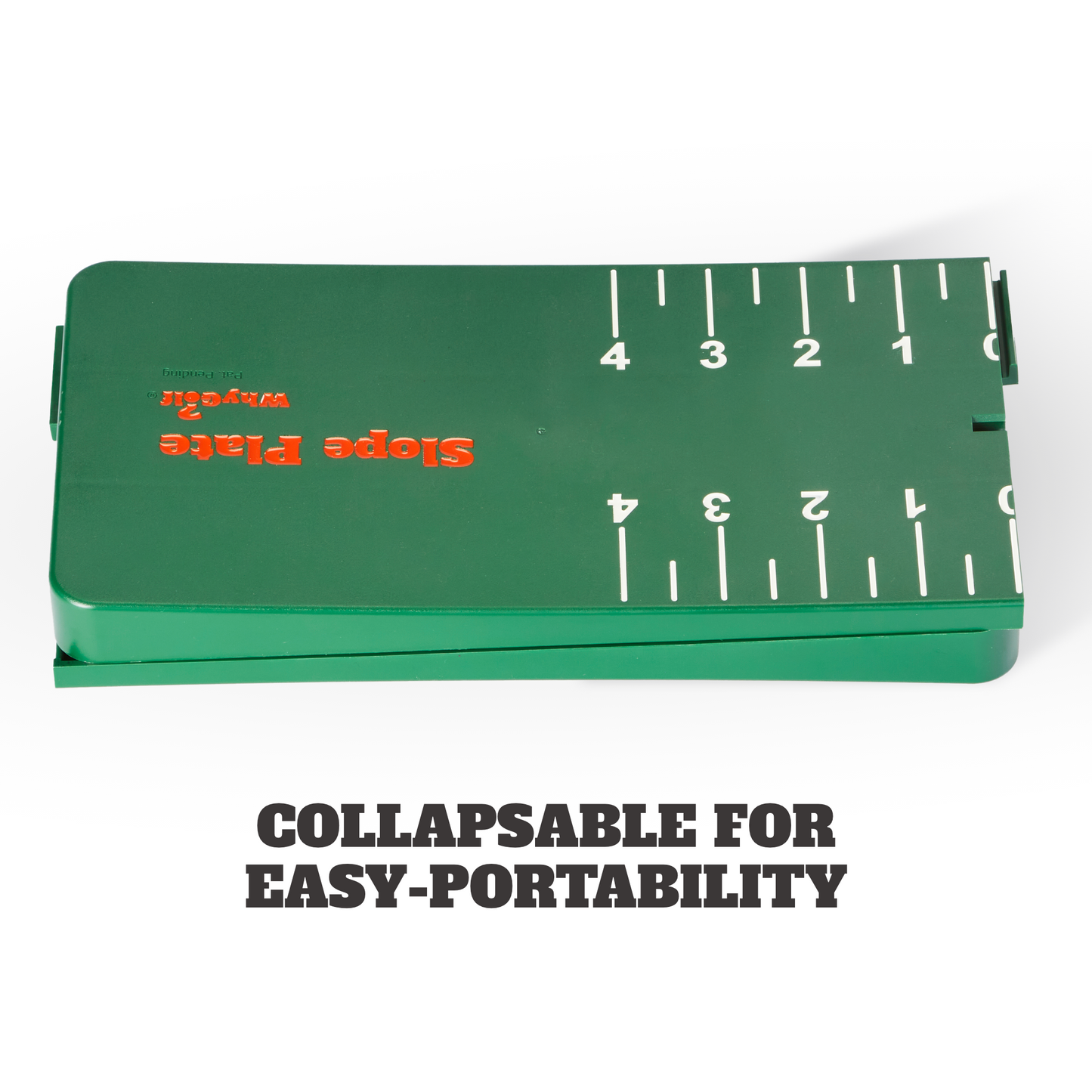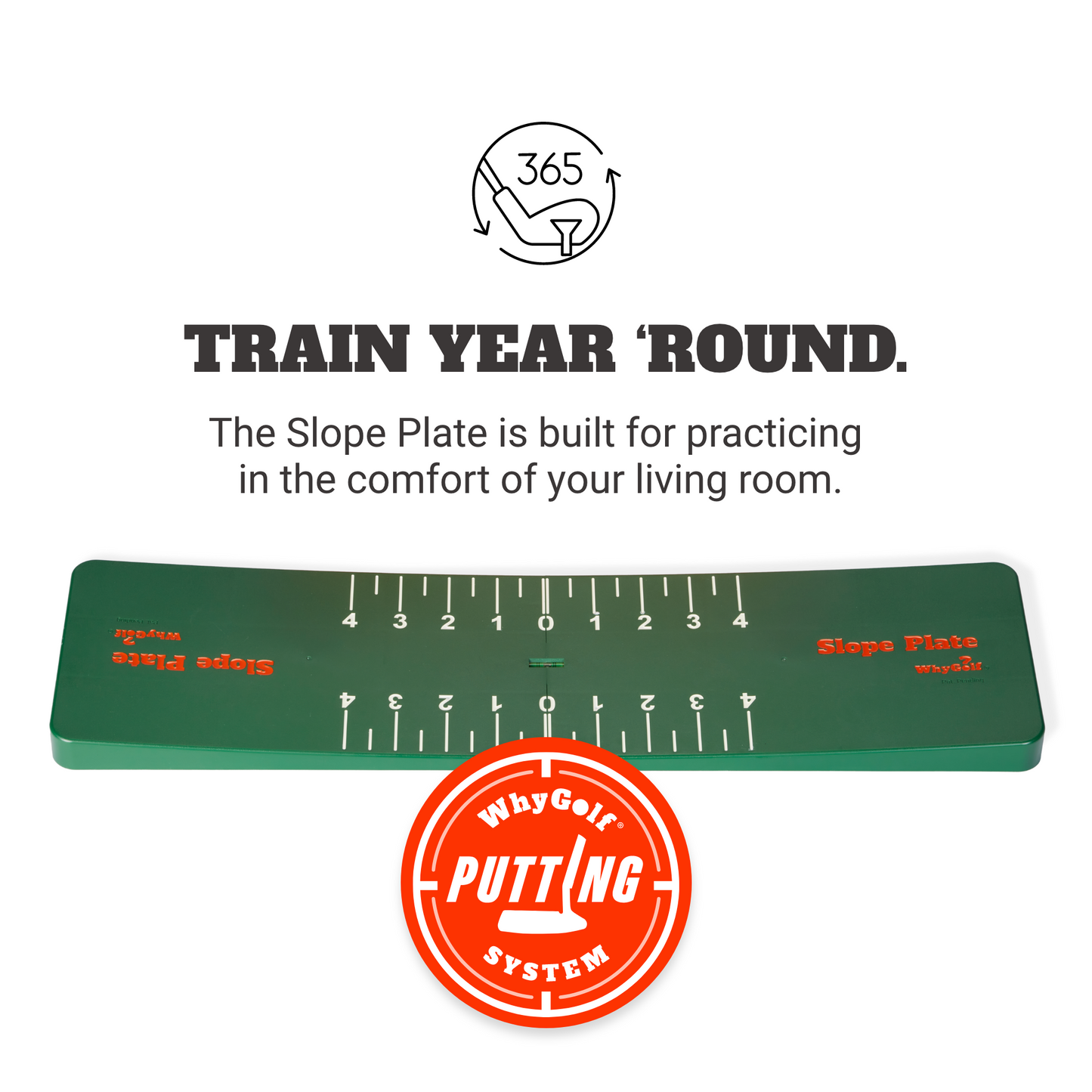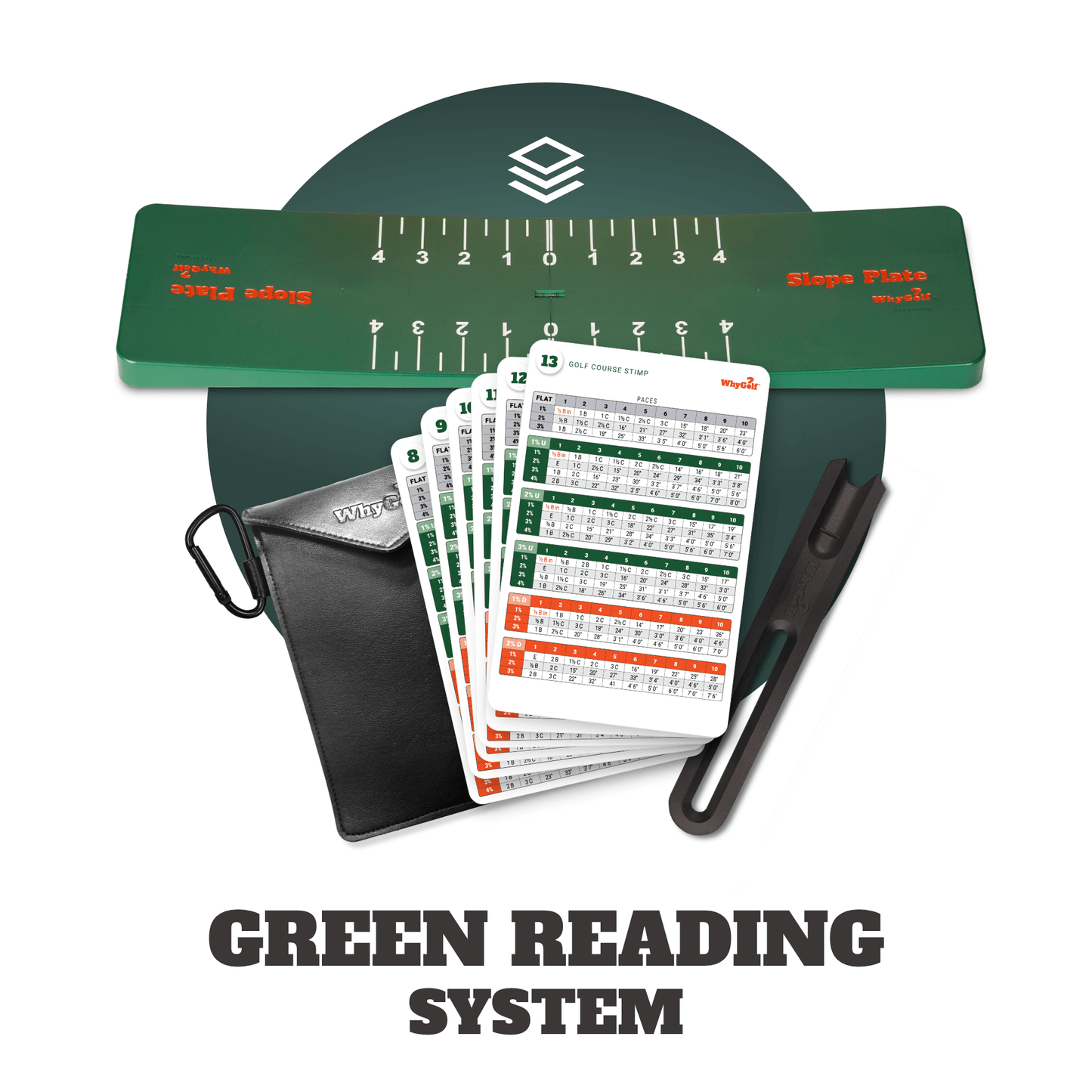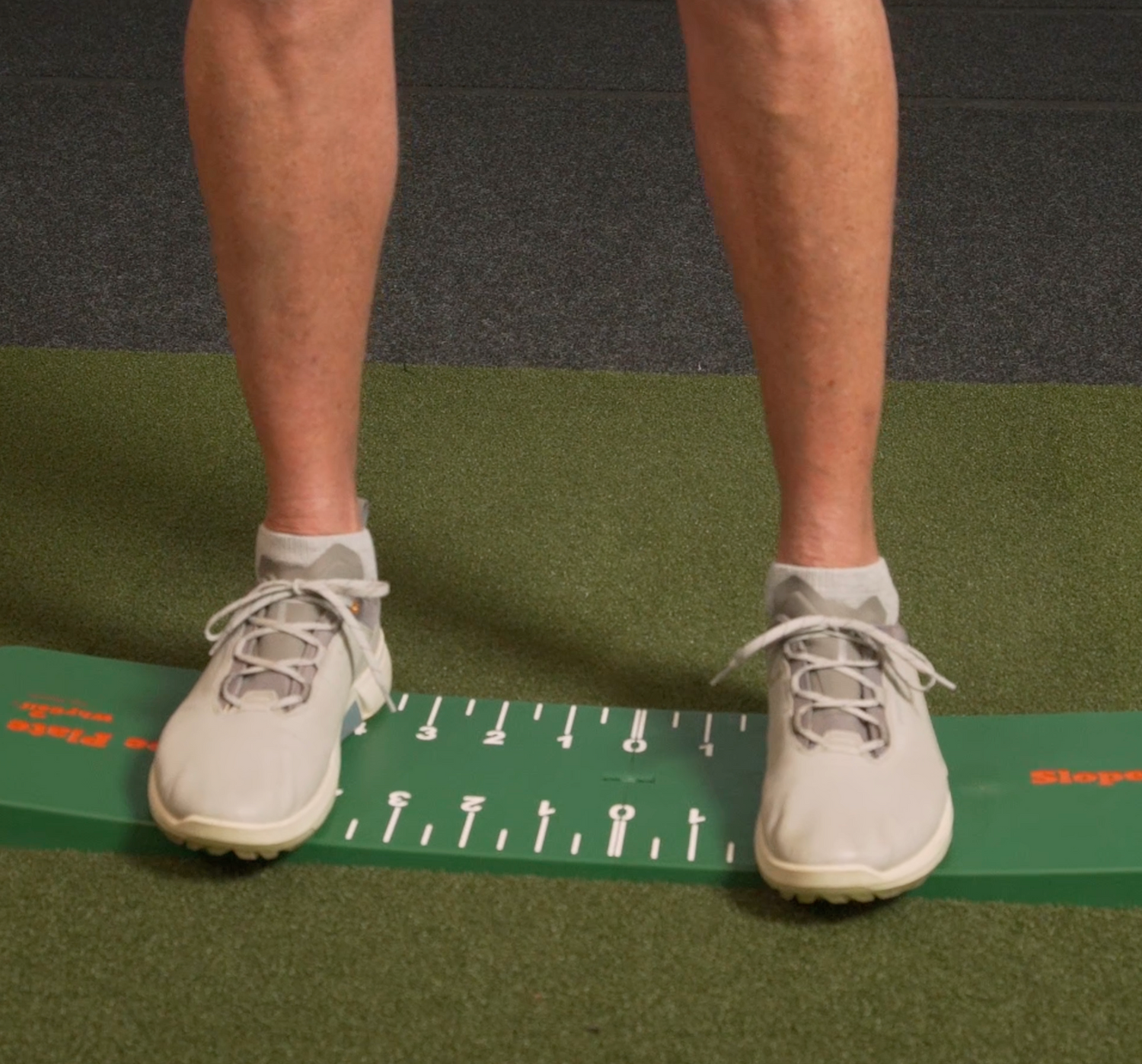 Your Eyes Lie, Your Feet Don't
How does Slope Plate work?
1. Stand on our Slope Plate with your feet shoulder-width apart. Use the feel in your feet to estimate the % of slope.
2. Look down and find the line that is centered between your feet. That is the actual slope %.
3. Repeat this until you can feel the slope % accurately and consistently.
Get Surgically Precise Reads With Our Green Cards
Learn how you can use our Green Cards to determine the EXACT break of any given putt.
Learn More
Slope Plate FAQ's
Why did we create Slope Plate?

Using your feet to detect slopes on putting greens is widely considered the most effective method for reading greens. However, the reality is that most golfers don't have the time to spend hours each week on a putting green, training their feet to detect slope.

Slope Plate offers golfers the option to improve their green-reading abilities from home – in between meetings, during calls, or while watching TV!
How often do I need to use it to see results?

Use the Slope Plate for just a few minutes each day, and you'll quickly become adept at detecting even the most subtle slopes!
What are the two included level vials used for?

The two level vials (included with purchase) are designed to be placed in the specific central area of your assembled board. Their purpose is to indicate whether the board is resting on an entirely level surface.
Other Putting Aids You May Like