Regular price
Sale price
$129.99
Unit price
per
Sale
Sold out
Shifting your weight in a swing is important, but it's hard to know when and by how much. The Pressure Plate solves that by tipping only when you shift your pressure correctly. You know in real-time, every time.
Included with Purchase:
Add speed and consistency to your golf swing by learning how to shift your pressure effectively - without swaying
Take the guesswork out of your pressure shift - the Pressure Plate will only tilt when you do
Spikes on the bottom to facilitate a stable connection with the ground
Can be used indoors or outdoors
24" x 13" x 1" - 6 pounds
Training Videos
60 Day Money-Back Guarantee - Increase your swing speed and consistency in days or send it back for a full refund
Share
View full details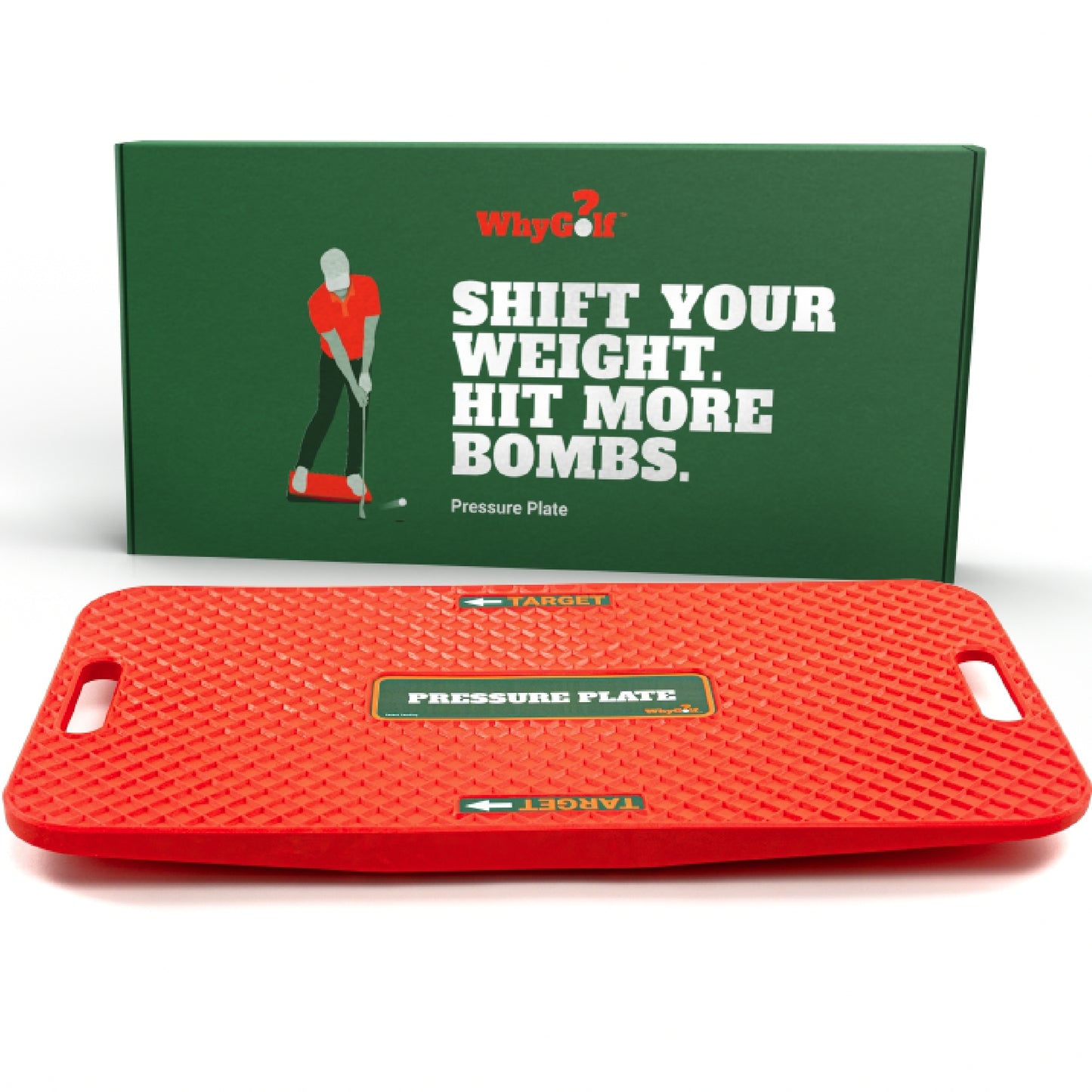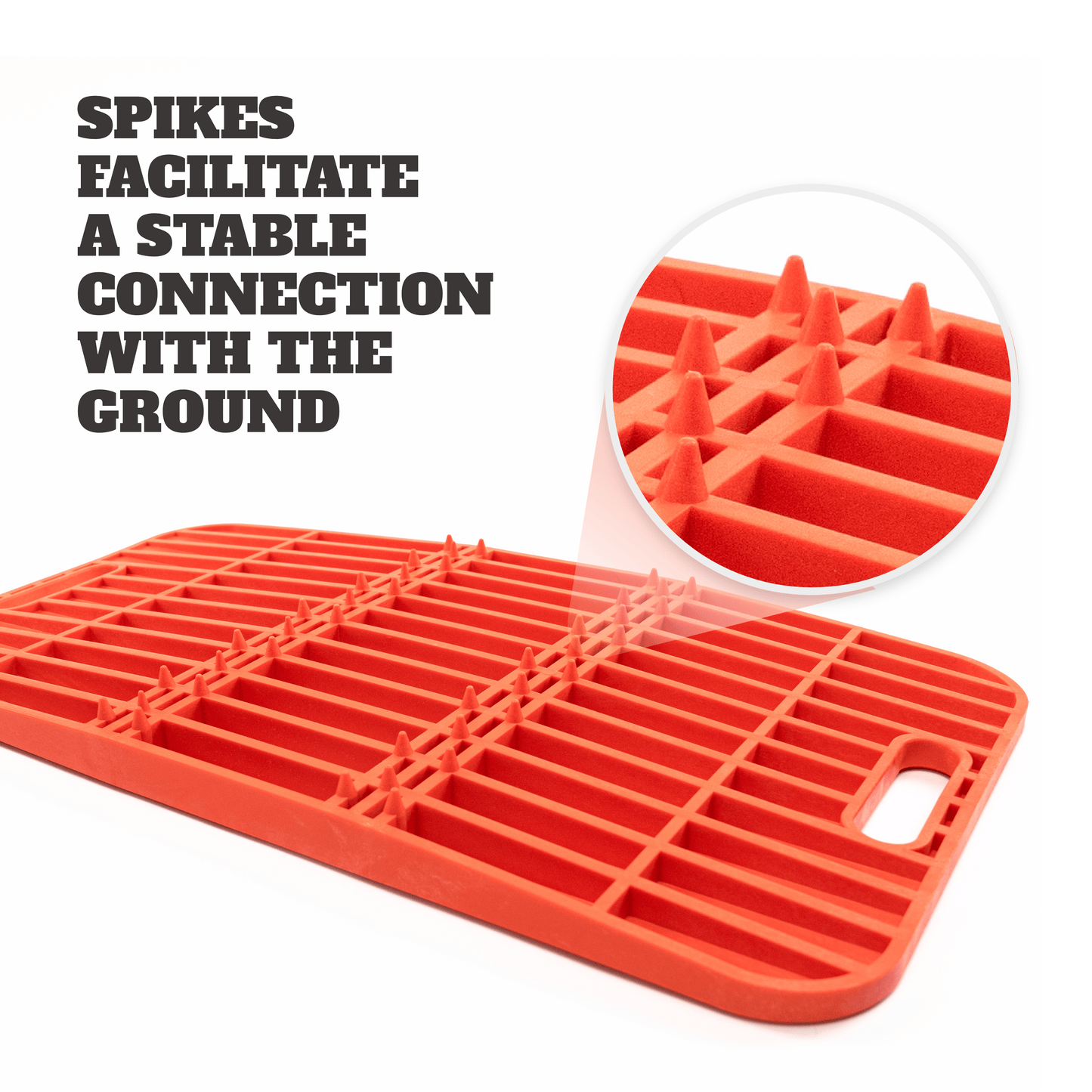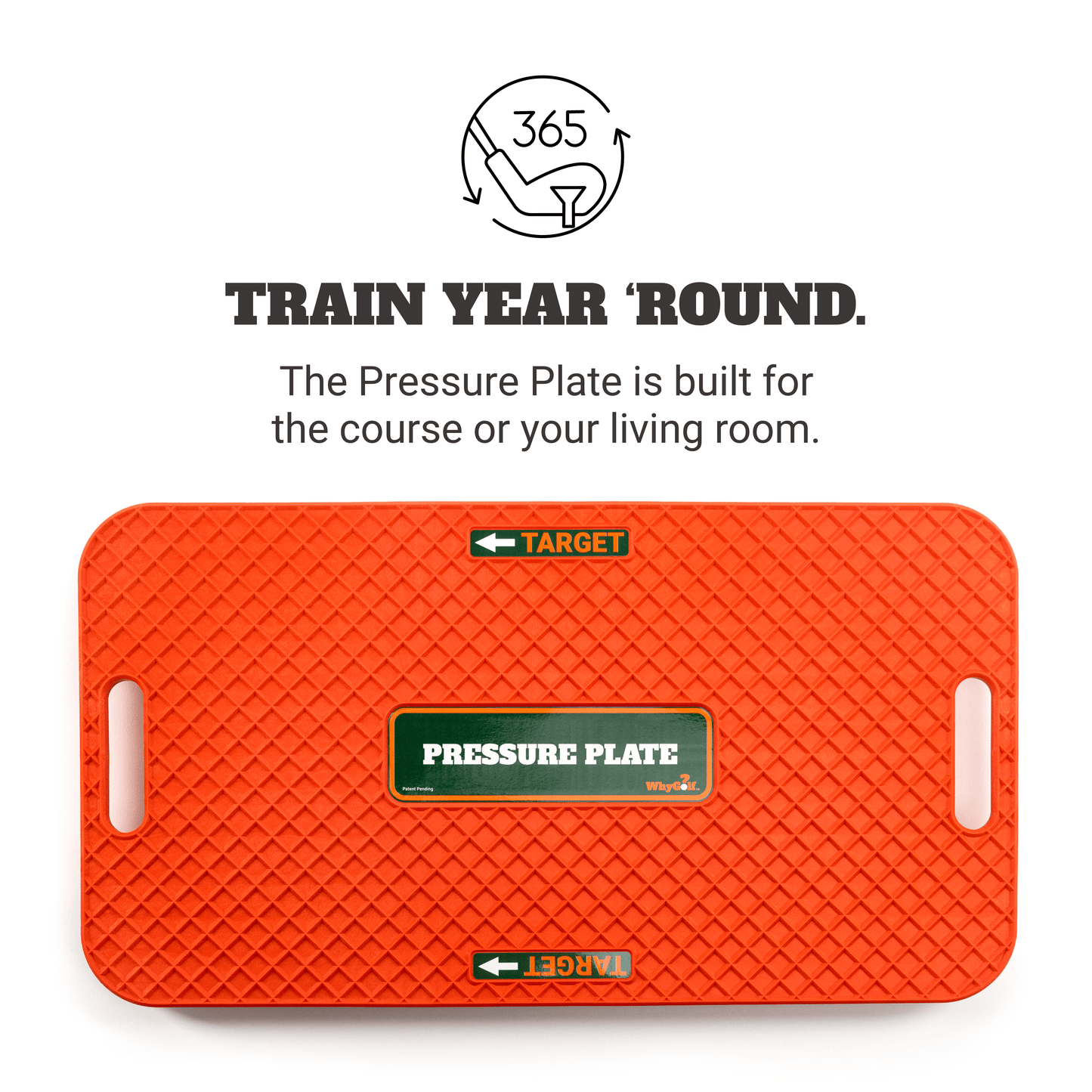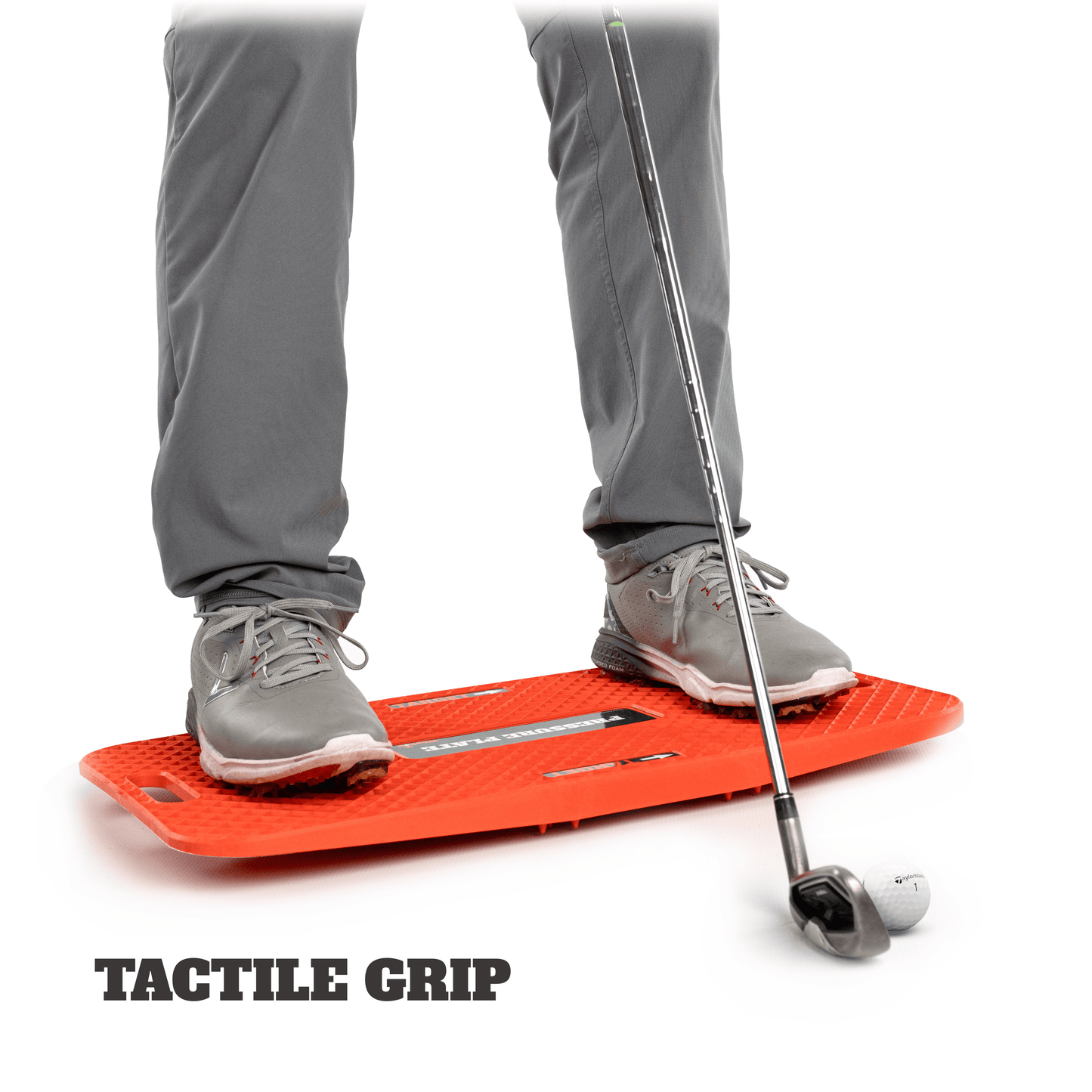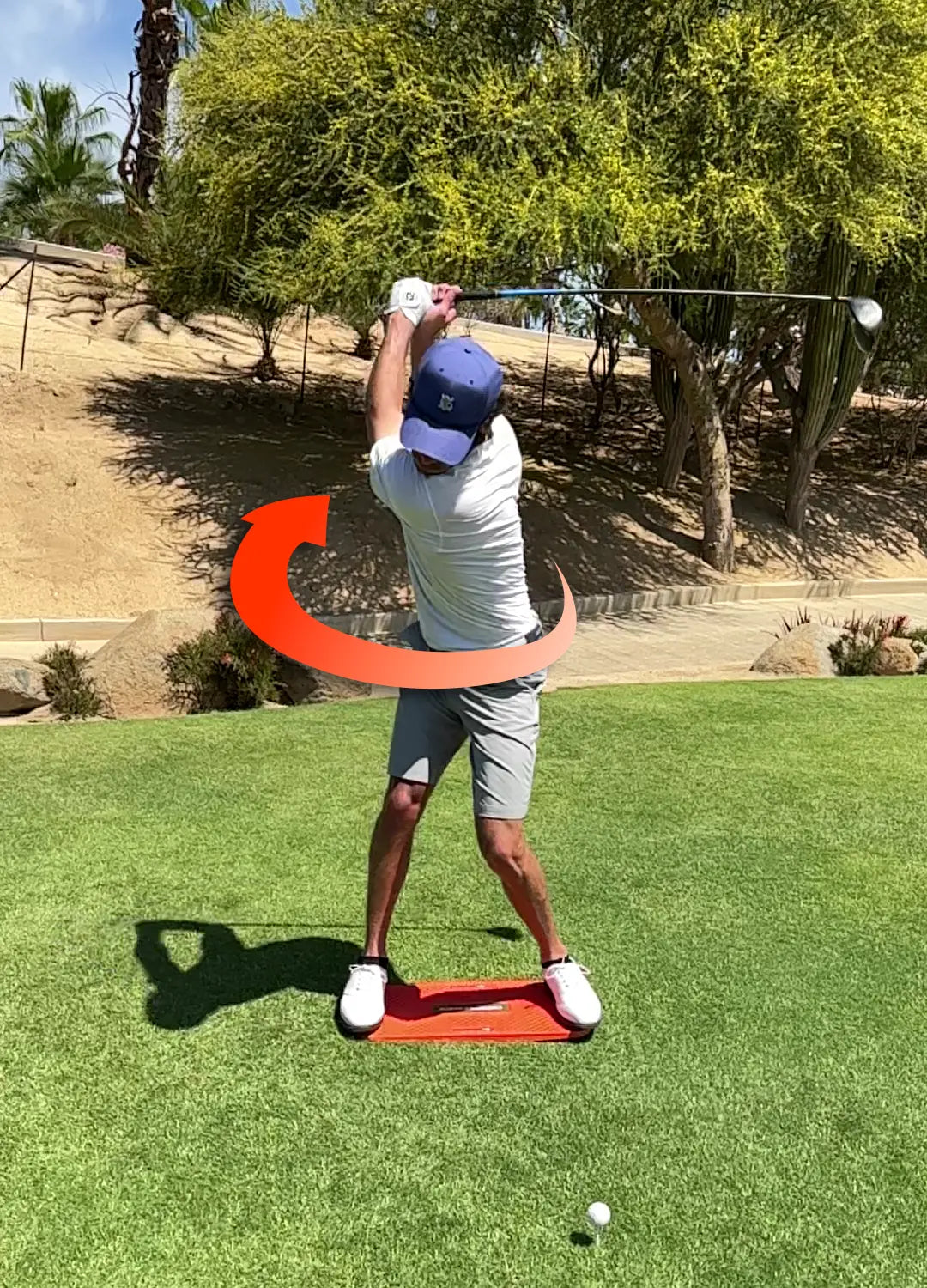 Learn How to Create Effortless Power
As we rotate in our backswing, the pressure in our feet should move to our trail foot. With the Pressure Plate, you'll know if this happens because it will only tilt back when you get at least 60% of your pressure on your back foot.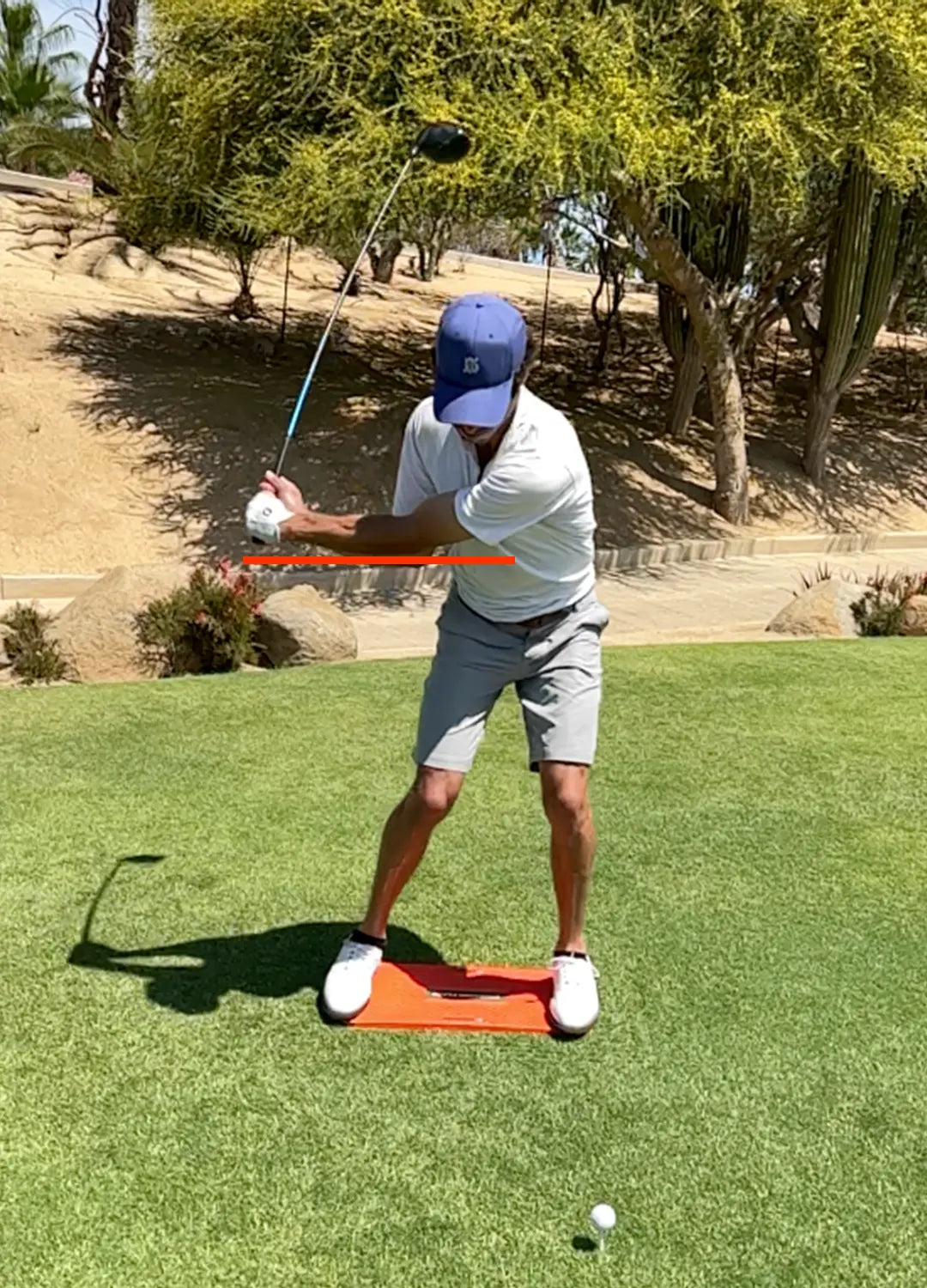 Make Sequencing Easy
During the transition from backswing to downswing, your pressure should shift to your lead foot before your arms are parallel to the ground. The Pressure Plate will let you know when this happens by tilting toward the target once you have at least 70% of your pressure on your front foot.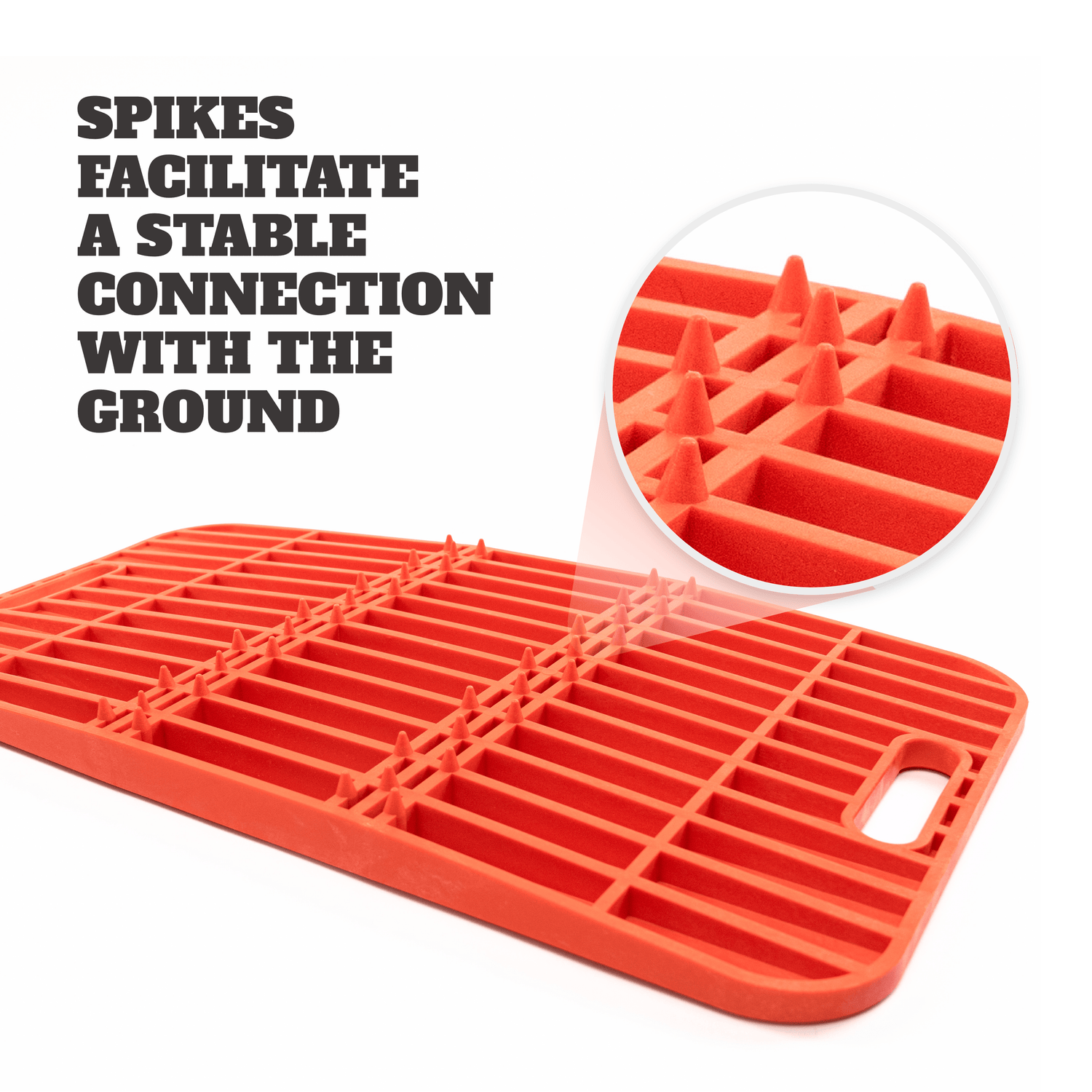 Better Traction = More Power
Most other golf boards rotate and spin during a player's swing.
Our patent-pending design has spikes on the bottom to help you more effectively transfer power from your lower body to the golf ball.
Helpful
I found the pressure plate extremely helpful in getting me back to the basic fundamentals..a smooth lower body transition..allowing me to swing freely, hence making for more consistent solid ball striking…
Training Aid 'Rocks' !
The pressure plate has been featured as a top training aid on SportsEdTV.com and for a good reason. It not only trains a balanced it guarantees the correct feel, and most importantly, the proper sequence. Timing the shift at both the onset of backswing and downswing is necessary and corroborated by this simple and effective training aid.
Hitting Bombs!!
I've always been a pretty consistent ballstriker but lacked the distance of some of my playing partners - think stack and tilt type swing. After using the pressure plate for three range sessions I noticed a noticeable difference in yards off the tee. Shifting my weight back and forth started to feel natural and the distance followed. Really simple training aid that makes a big difference with just a few practice sessions. Would highly recommend!